It should come as no surprise that project managers are in high demand right now. Companies of all sizes and industries are scrambling to hire talented and trained PMs who can innovate new products and services, inspire teams, and eliminate wasteful spending. The result? A surge of project managers who are paid handsomely for their services. With salaries for project managers averaging over $100k in some areas, competition for the best positions is intense. This popular field also offers unparalleled opportunities for advancement, flexible schedules, and exciting environments with different challenges every day. If you want to become a project manager (or further your existing PM career), you need the right skills and certifications on your résumé.
With nine courses and 11 hours of content, the 2021 Project and Product Manager Essentials Bundle has your back. It will get you up to speed on the industry's most valuable methodologies and management strategies.
This extensive training package comes loaded with various popular online courses that can help you earn money within a corporate structure and as a freelancer. All the modules are taught by professional instructors from SkillSuccess and have ratings of 4.1 stars or higher. You'll learn from several highly qualified teachers, including Paul Ashun, CEO at Pashun Consulting and a certified Scrum master, and Hajara AlAmodi, an investor who's founded and scaled projects across IT, transport, finance, and consumer goods. In short, you'll certainly be in good hands with this group of instructors.
Agile and Scrum Training
You'll have unlimited access to a wide range of courses that focus exclusively on the famed Agile and Scrum management methodologies. With lessons that cover everything from budget-tweaking and productivity tricks to team inspiration strategies, peer support, investment tools, and more, you'll build a solid foundation in what's a clear résumé builder.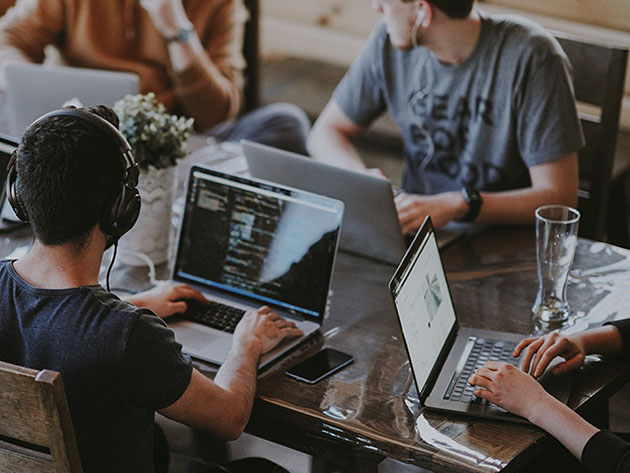 Learning Essential People Skills
A major part of being a successful project manager is learning how to bring out the best in your team. This program will help you and your team hit your goals faster and more effectively by improving your soft skills as a leader. You'll learn to identify potential in team members, assemble streamlined teams, increase individual engagement, and more.
Boosting Productivity with Kanban
There's also plenty of material that walks you through both the fundamentals and more advanced elements of Kanban—a leading method for executing actionable tasks and developing products in any environment. You'll learn how to expedite workflows and eliminate needless spending, too.
Of course, this barely scratches the surface of what you'll study throughout the nine courses. You'll dabble in popular tools Trello and Jira and even dive into how to properly assess risk before confirming a project. If you want to become an in-demand project manager, this bundle will certainly put you on a path to success. Enroll now while it's available for just $39.99—over 95% off its usual price for a limited time.
Prices subject to change.