In case you missed the family get-togethers and office celebrations, last week was Sleep Awareness Week. It's a week to celebrate falling asleep instantly and not waking up until the alarm beeps — or bring awareness to the fact that most of us have never, ever had a taste of that blissful experience.
Luckily, all is not lost. Thanks to a slew of new sleep-oriented technology, there's more and more bedding — and even apps — to help you get the eight hours your body needs. With that in mind, here's a collection of five essential items that, when brought together like a sleep-infused Voltron, can make your slumber a pinnacle experience every night.
1. The app: Set the right tone to snooze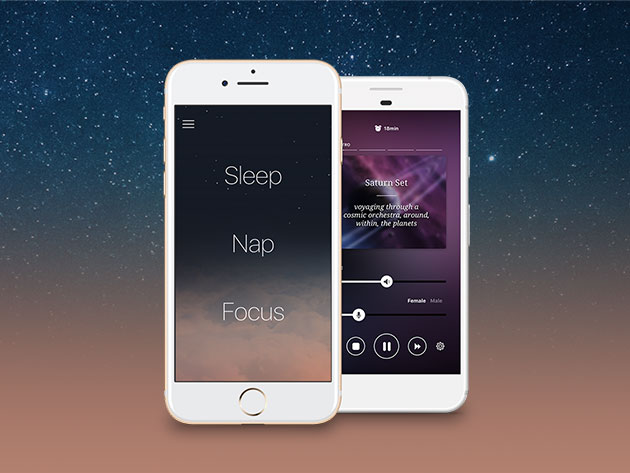 Sleep has been around for millions of years, but leave it to the app world to refine the practice for those of us who struggle. Meet Pzizz, the most advanced sleep and power nap system ever. Using psychoacoustic, algorithmically remixed sounds, Pzizz helps regulate your sleep for maximum restfulness. Throw in advanced features like fadeout timers, custom alarm songs, sleep history tracking and more and this $49 lifetime subscription (price dropped from $600!) will have you feel completely refreshed every time you wake up. According to Twitter, even JK Rowling uses it — so you know it's legit.
$49 (LIMITED TIME PRICE DROP)
2. The sheets: Engineered to reach the ideal temperature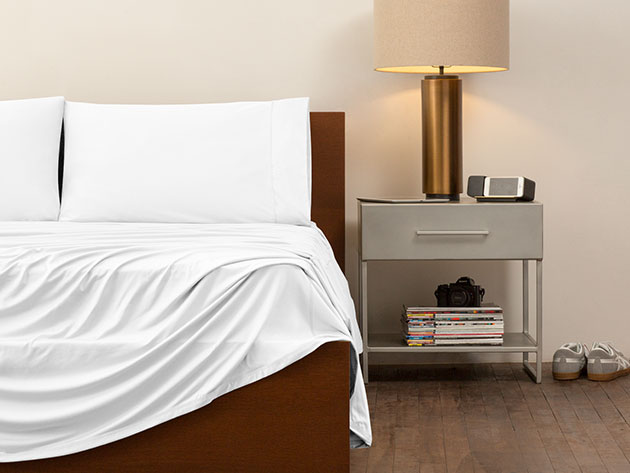 Sheets are the glue that holds the perfect bedtime together. The SHEEX Performance sheet set is up to that challenge, engineered to breathe up to 50 percent better than plain old cotton sheets. This uber-comfortable bedding actually diffuses your body heat throughout the night, keeping you cooler and assuring a deeper sleep. Ever woken up sweaty on a cold night? We all have. Freezing on a hot night? AC for the win. These sheets are crafted to make sure neither instance happens again. Typically $200, you can save yourself a fast $50 off with this limited-time deal.
$148.99 (25% off)
3. The blanket: Weighted for his or her pleasure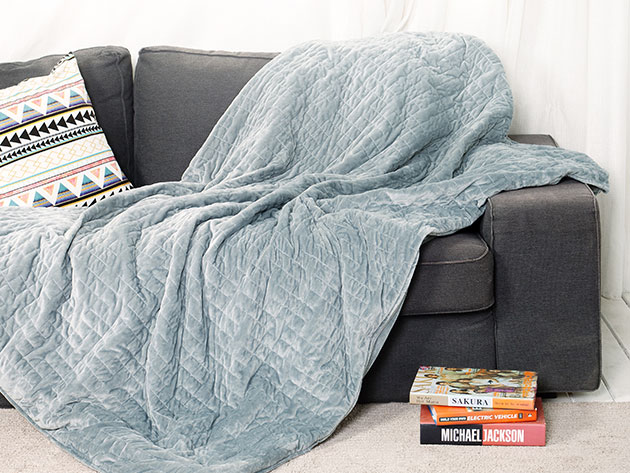 The thought of a weighted blanket may seem counter-intuitive, but if you've ever used one, you've probably experienced the calming, anxiety-fighting effect. Made from cotton and weighted with glass pellets, the Gravis blanket reduces stress by wrapping you in a soothing fabric hug — while also working to help you fall asleep instantly. Optimally weighted to 10 percent of your body weight, you can get a 15, 20 or 25 lb. version now for 20 percent off.
$207.99 (20% off)
4. The comforter: Top off your covers all year round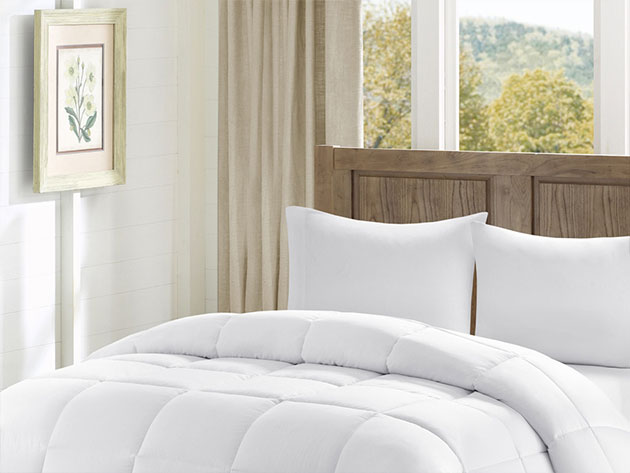 The Bibb Home Down Alternative Microfiber Comforter is the perfect topper for your dream bed, no matter the season. Even when Spring feels more like Winter, and Summer feels more like Fall, this all-season comforter will breathe the way you need, keeping you cool and happy. Hypoallergenic, lightweight and tailored for a clean, modern profile, this comforter is sure to round out your sleeping ensemble and all for a cool $42.99 for a king-size and $39.99 for a queen ($25 off the full retail value).
$39.99 (33% off)
5. The pillows: Your head's crowning achievement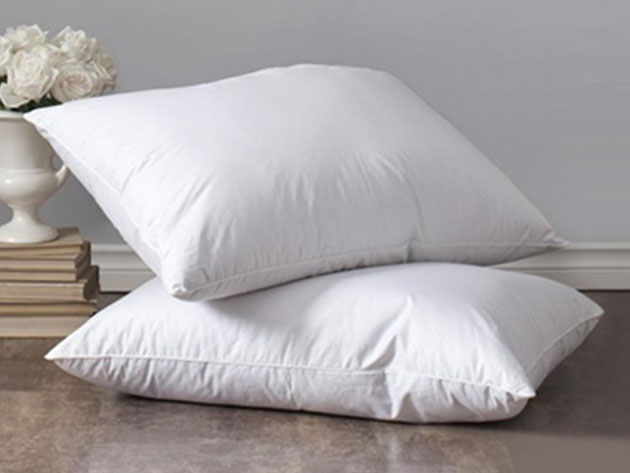 Those other items keep the rest of you happy, but we all know the head runs the show when it comes to a good night's sleep. Packed with duck down and feathers, the iEnjoy Home Down Pillows offer the puffy soft comfort your head and neck need without flattening out or getting lumpy over time.  With over 40 percent off either a king or queen size set, you're only talking about $25 per pillow for premium slumber.
$49.99 (44% off)