We are constantly transmitting our data online. It's become so commonplace that we barely think of it anymore when we hop on our phones to check an account balance, complete a transaction, or look up some personal information. While the majority of us are pretty conscientious about threats to our computers, that doesn't always translate to our smartphones. We don't always think of who might be spying on our browsing habits or even stealing our data for malicious purposes when we open our phones to start scrolling without a VPN.
Part of the issue is the widespread use of public Wi-Fi connections, which are convenient, especially when we're on the go. Unfortunately, it's also a quick way for hackers to do their thing. And the issues don't end there. We live in a world where it's legal for your Internet Service Provider (ISP) to not only record your browsing data but sell it to those who want to target you for advertising (and who knows what else).
All that being said, it's essential to secure your Internet connection while you browse — which is where a solution like a Virtual Private Network (VPN) comes into play. A VPN can help encrypt your connection, keep your browsing habits anonymous, and give you better overall control over your online identity, including how you appear and what services you can access.
What Is A VPN
Simply put, a VPN is software, or an app, that creates a secure channel for you to safely browse the Internet. Think of it like a private room or a tunnel where you can do all the usual things you do: access your online banking, send emails, browse social platforms, and stream media content. Usually, your connection to the Internet is fielded by your ISP — making everything you do privy to their eyes. But when you use a VPN, it's kind of like throwing an invisibility cloak over all your activities.
Some jobs or office environments that handle sensitive or NDA content use VPNs, and that tunnel would make you part of that company's network (hence the name). When you're connected to a VPN, all your web traffic passes through your VPN's encrypted tunnel and its servers.
If this were a world of espionage, VPNs would work to throw off anyone who might be tailing you. You enter a space dressed one way, then leave it dressed another, with no one catching on along the way. And while VPNs aren't a one-and-done security solution (you really can't be helped if you accidentally download ransomware or decide to take a trip over to the Dark Web), it can definitely shield you against the casual data harvesting that takes place on a daily basis.
Why Do You Need A VPN
The Internet's become a place where your private data can be easily intercepted by hackers. And the cost of that data being leaked (as anyone who's ever been unfortunate enough to experience identity theft, a credit card scam or anything similar would know) can go beyond being a simple nuisance to being dangerous. Addresses, information about loved ones, your daily schedule, and more probably live on your devices. And if you ever travel, use public Wi-Fi networks (like the kind you'd find in airports, coffee shops, hotels and more), you're especially vulnerable to hackers, spies, and advertisers. And once they're in, they're usually just that: in.
If you don't work in a professional requires a VPN for discretion, it's a good thing to keep your data as contained as it possibly can be — especially when the behaviors of hackers and ISPs become more and more unpredictable.
What You Should Look For
Not all VPNs are made equal, and you should be wary of subscribing to a free service — mostly because VPNs are one of those classic tools where you actually do get what you pay for. The VPN market has grown dramatically in the past few years, but with any explosive growth, you have to be wary of things that seem too deceptively good to be true (usually, if it sounds suspect, it is) — there's even been news of fake VPNs popping up.
When selecting a VPN service, base your choice on the following:
Reputation
Performance
Type of encryption
Transparency (does it take a log of your activities)
Intuitive to use
Support services
Bonus features applicable to your Internet usage
Number of simultaneous device connections
Number of locations where the VPN has servers (the more, the better)
We've rounded up a few of our top picks below:
This highly-reviewed VPN received almost all the nods you could get: PC Mag's Top VPN for 2017, Editor's Pick Award by Software Informer for 2017, and Laptop Review Pro's Best VPN for Laptop for 2017. You can browse using a variety of protocols, choosing between OpenVPN, IKEv2, and KeepSolid Wise for added flexibility. It operates servers across 70+ locations including the USA, UK, Canada, Australia, Hong Kong, Japan, and more. Plus, you can enjoy unlimited bandwidth and a high-speed connection.
Buy here: Get this reputable VPN for life for $39.99, further reduced from the original sale price of $49.99 and 92% off the original price of $499.99.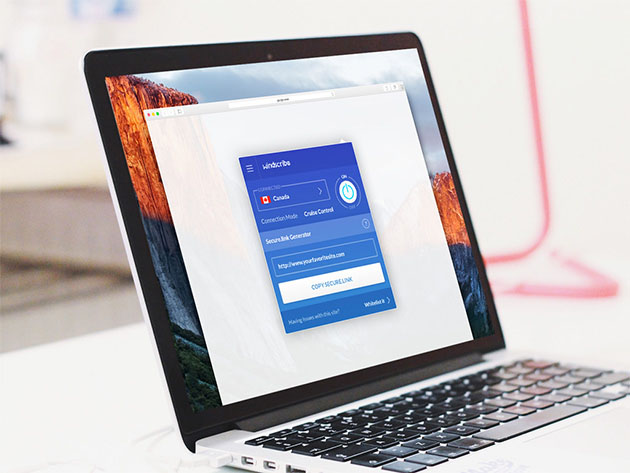 Windscribe is one of the easiest to use and robust VPNs around — it's a desktop application and browser extension that works seamlessly together in the background. You can browse safely on an unlimited number of devices (which is rare), and even torrent securely. Plus, they take no traces or logs of your browsing activity providing top anonymity.
Buy here: This comprehensive VPN is $69, or 92% off.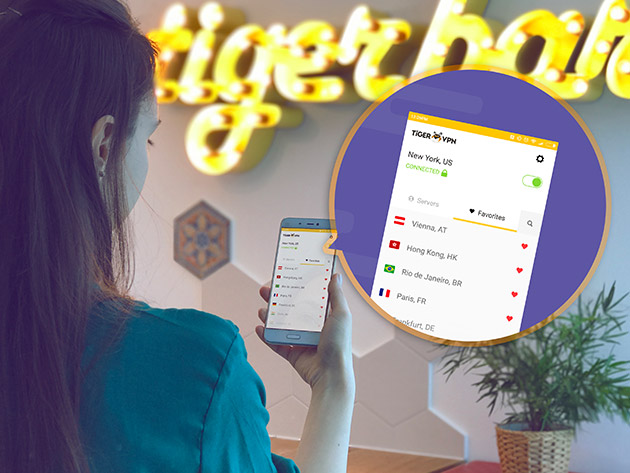 TigerVPN uses military-grade encryption to make sure nothing gets through its highly secure VPN servers — you get unlimited access to any of the 15 VPN nodes spread across the globe, with high connection speeds and native apps for Windows, Mac, Android, and iOS. Choose between OpenVPN, L2TP, IPSec, and PPTP protocols, and even get protection from other VPN users with a NAT Firewall.
Buy here: This rock solid VPN is $34.99, further reduced from the original sale price of $49.99 and 95% off.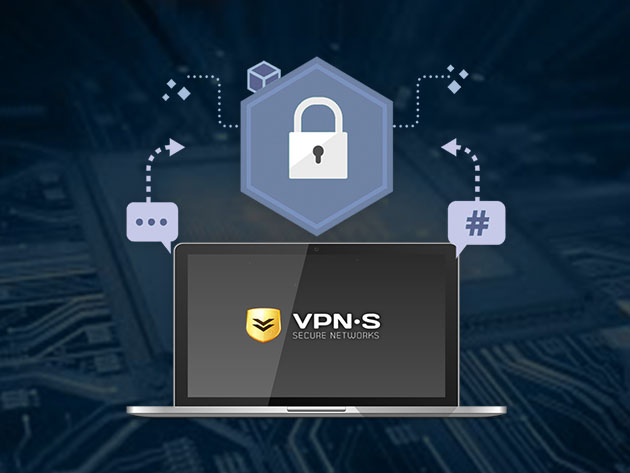 VPNSecure is known for taking your privacy seriously: this discreet VPN takes absolutely no logs of your activity, giving you a cross-platform VPN experience that allows you to access geo-locked content freely and securely. Connect up to five devices simultaneously, using servers spread across 46+ countries and counting. Not only does all your traffic stay unrecognizable, it protects you from DNS leak fixes, kill switches, and more.
Buy here: Get this stealthy VPN for $39.99, or 91% off.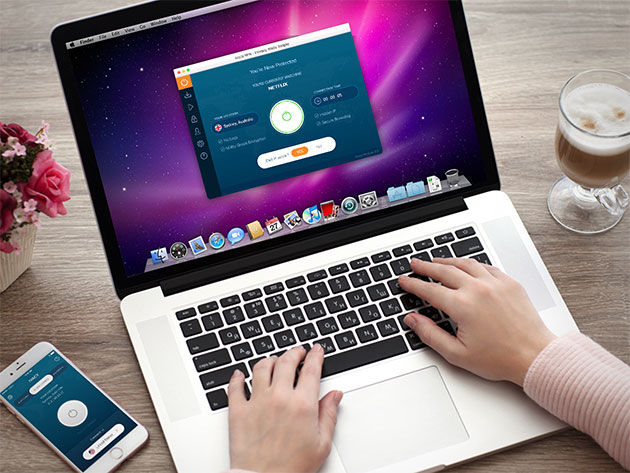 Still love file sharing (even though it's become pretty dangerous to do)? This VPN lets you enjoy P2P file-sharing with complete anonymity and blazing fast speeds, connecting you to more than 450+ servers in 100+ locations worldwide. You can even overcome your ISP's latest efforts towards ISP speed throttling and port blocking, while using this service on five devices simultaneously.
Buy here: Get this P2P-friendly VPN for $39.99, or 96% off.