Last year, lots of us went out on hikes or camping trips because, frankly, there wasn't much else to do. But if you're heading back to the woods this year, you're likely doing it completely by choice, so why not put some thought into how you can improve the experience? With the right hiking and camping gear, you can set yourself up for success, no matter what kind of trip you're planning.
Day Hikes
If your goal is to transport yourself somewhere remote (or remote-ish) and make your way to a lookout worth the trouble, you'll want to stock up on a few upgrades. Hit the out-and-back or loop trail with an extra spring in your step thanks to these deals that will upgrade your day hikes.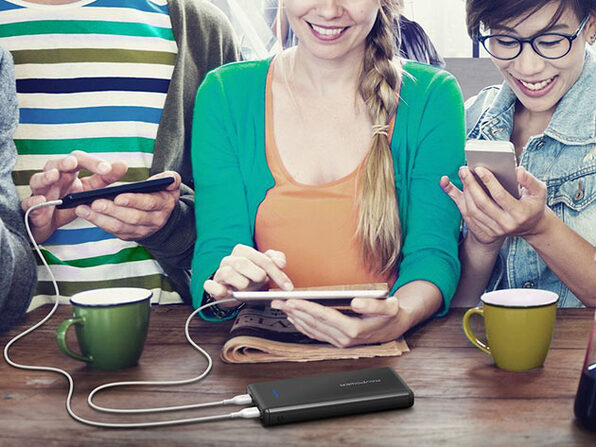 What good is a majestic overlook if you can't snap a pic because your phone is dead? Even if you're not doin' it for the gram (and there's no service anyway), you'll want to make sure your devices are charged up in case you need them for downloaded maps, to check the time, or to act as a flashlight. 26% off at $27.99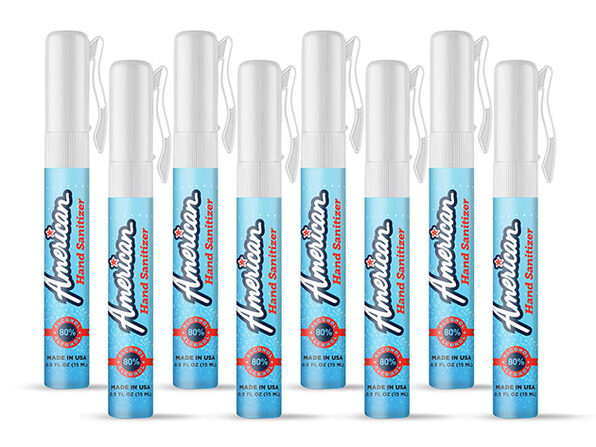 Even before COVID, it was a good idea to bring hand sanitizer along on a hike for all the obvious reasons. These little fellas are incredibly easy to tote around and offer an 80% ethyl alcohol formula. 18% off at $17.95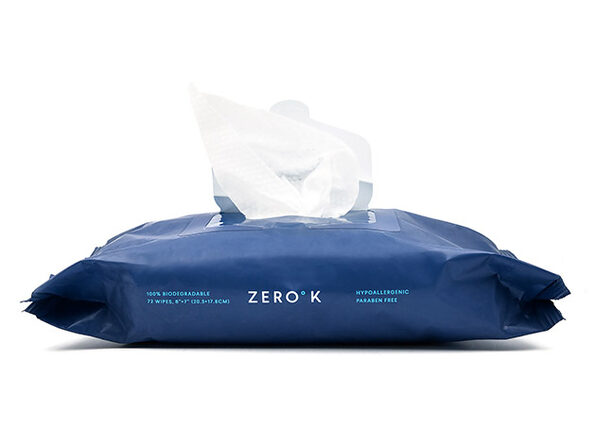 For anyone who gets hot and sweaty sooner rather than later, these Kickstarter-funded face and body wipes will be a lifesaver. Formulated with menthol, peppermint oil, witch hazel, and chamomile in conjunction with expert cosmetic chemists at a National Science Foundation certified lab, it's easy to see why the wipes have a 4.3-star rating on Amazon. 27% off at $20.99
If you don't want to be covered in bug spray (in light of the aforementioned sweating situation) but also don't want to be covered in bugs, try this ultrasonic mosquito-repelling band made with silicone for comfort. 57% off at $16.99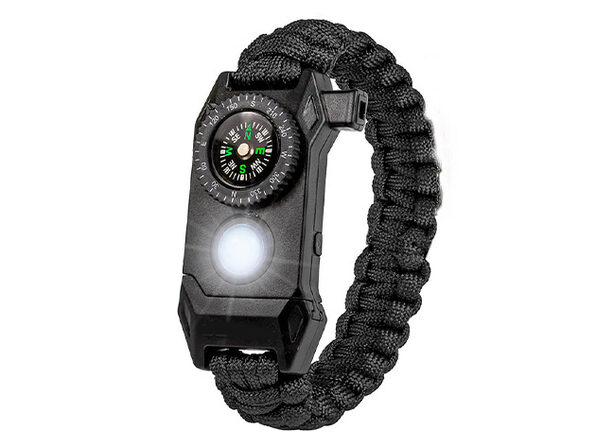 Day hikes can be as tame or challenging as you want, but it's just plain silly to go out with zero help if something unexpected happens. Slide this on your wrist and be prepared with a whistle, compass, fire-starter, and more. 70% off at $14.99
Know what else you'd be silly to leave behind? H2O. Bring this collapsible, leak-proof, 25-ounce water bottle that's easy to drink from and then stash once it's empty. 16% off at $24.99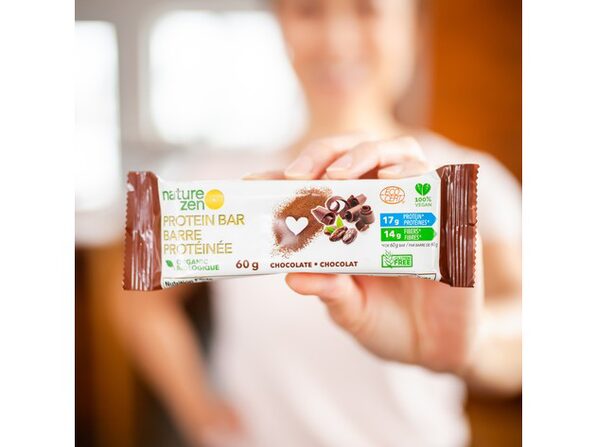 One of the quickest ways to ruin a hike is being that person complaining the whole time that they're hungry. How hard is it to carry a protein bar or two? Not hard at all—so just do it. Try this gluten-free, soy-free, sugar-free plant-based version in dark chocolate and peanut. Comes in a box of 12. 22% off at $43.21
More into fruit flavors? Opt for a dozen berry-chocolate hemp protein bars instead. 34% off at $25
Overnight Camping
For a trip that involves sleeping over at a public or private campground or staying relatively close to your car, you'll have the luxury of being able to bring along items to make the night or weekend a little more comfortable.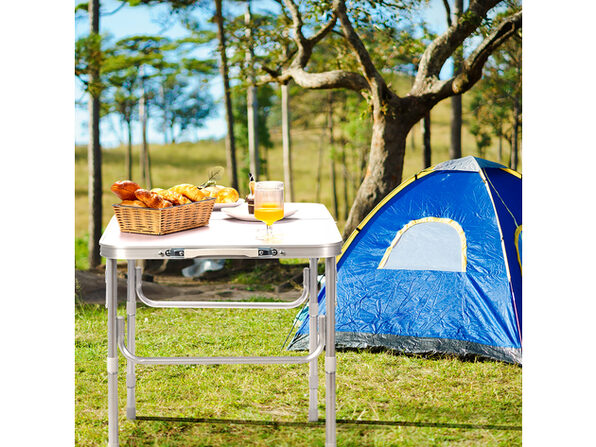 If you've ever been camping before, you undoubtedly know the value of having a table. Even if the campground you're going to has picnic tables at the sites, you likely won't have enough surface area for storing, prepping, and eating. This one folds up so it's easy to bring along and store; plus you're sure to find it helpful back at home. 38% off at $67.99
Upgrade to a camping chair that packs up into a size not much bigger than a water bottle. It's made with 600D polyester and a durable aluminum frame that can bear up to 330lbs and consists of self-joining elasticated poles. What does that mean? Simply shake the frame and the poles automatically click together for easy storage and transportation. 55% off at $43.95
Now that you have your comfy chair, you'll want to stay entertained. Keep the tunes flowing in 360° surround sound for up to 35 hours with this TREBLAB waterproof speaker that's made for the great outdoors and rated 4.3 stars on Amazon. 14% off at $59.99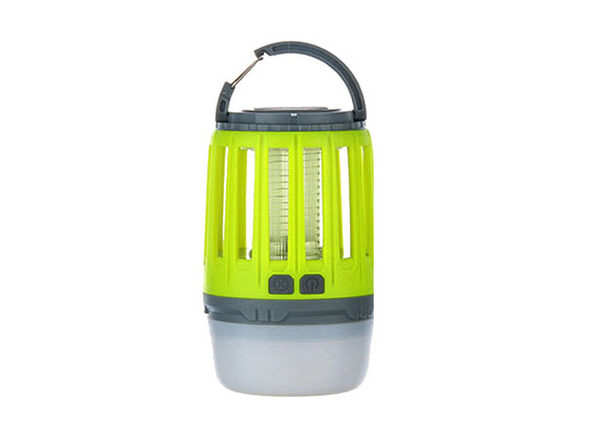 You may realize we've talked about this outdoor upgrade before, but that's because it's just so darn handy. It's a lantern, it's a flashlight, and it kills bugs—what's not to like? Charge it up and journey into the night. 60% off at $19.99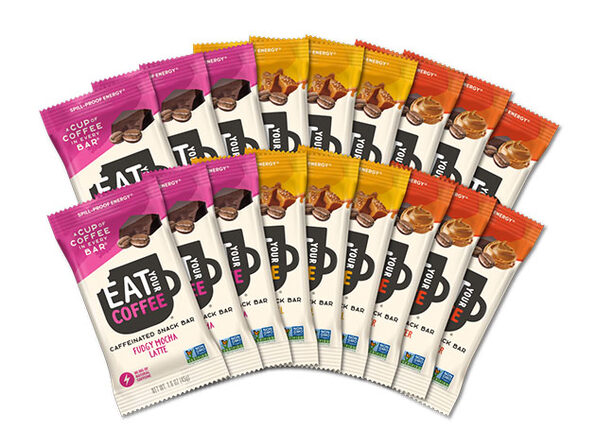 Love your coffee but don't want to deal with packing all that stuff, making the coffee, and then cleaning all that stuff? We feel you. Instead, eat your coffee. These snack bars, bites, and nut butters are equivalent to either a cup of coffee (80mg of caffeine) or a shot of espresso (65mg) and come in a bunch of flavors and pack sizes. Start with a variety of 18 snack bars and see what you think! 26% off at $32.99
Backcountry Camping
OK, this is where it gets serious. Backcountry camping is not for the average bear. Or rather, it's specifically for the average bear of both the black and brown variety. Everything about this trip should be focused on preparation, planning, and survival. Sounds dramatic, but backcountry camping is legit camping.
This bundle comes with 50 of the all-important fire-starters. These QuickFire pouches burn at 750° for up to 10 minutes, will not light without direct flame exposure for safety purposes, are waterproof, and can easily get your fire going, even with the wind blowing. Each order includes a mini wood-burning survival stove, flint magnesium striker tool, 5-in-1 paracord bracelet, and a fire safety glove. 11% off at $69.99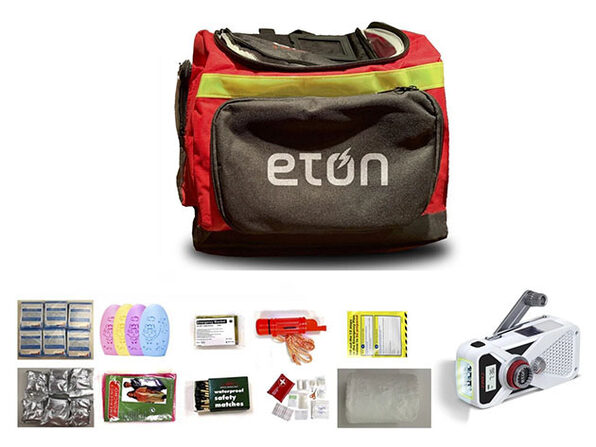 Take it a step further with a full-on emergency kit that can support you for three days. Everything you need for the first 72 hours of a bad situation is here, including drinking water, a food ration, waterproof matches, a survival whistle, and more. $25 off $79.99 with code SAFETY25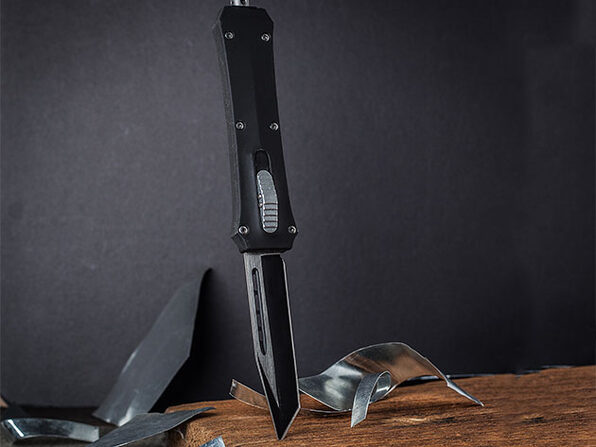 Don't forget to pack a serious survival knife like this one from Axis Blades. With a 3.9″ American Tanto drop point blade, glass breaker, and hip clip, this out-the-front knife can really help you in an emergency. 40% off at $199.99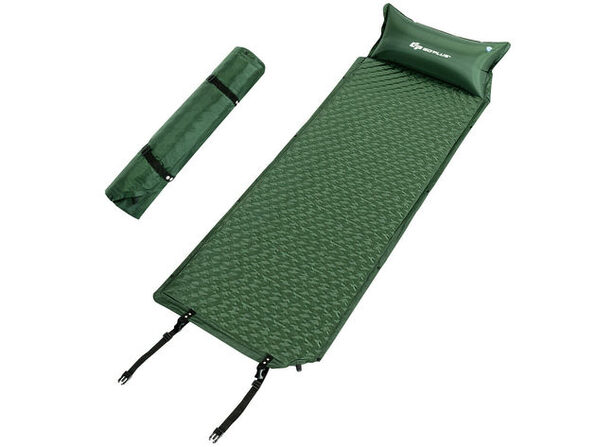 To keep things lightweight yet comfy, consider this camping air mattress. It's compact when you're not using it, so it's easy to carry, but it offers some cushion to help you get better rest. Simply roll it out and open the valve, and the pad will begin inflating. You can even join two of them together if you'd prefer to snuggle up to someone. 8% off at $42.99
If you have the room, you might want to bring along a UVC light sanitizing water bottle. This 17-ounce bottle's sterilization technology kills 99.99% of germs in three minutes. The cap features a rechargeable battery that lasts up to 1 week and comes with a magnetic charge cable for easy charging if that's something you opt to do on your adventure. 27% off at $79.99
Camping with Kids
Your main goal for a family camping trip should be keeping everyone within limits of their patience. Some level of discomfort can obviously be expected, but we suggest you think "glamping" as you aim for happiness in the woods (adults included).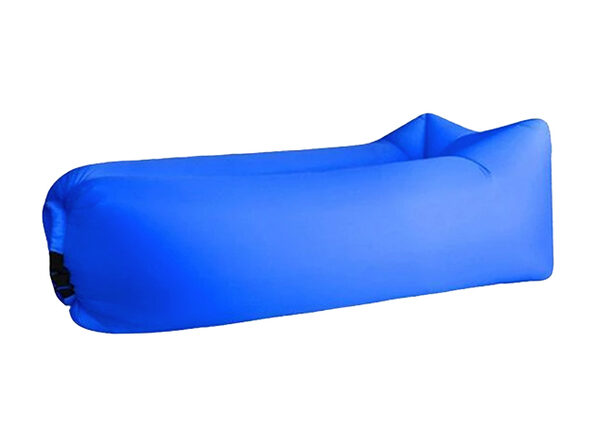 Your kids may not find camping chairs very comfortable, so put a stop to complaining before it starts by taking along this instant-inflate lounger. $64.95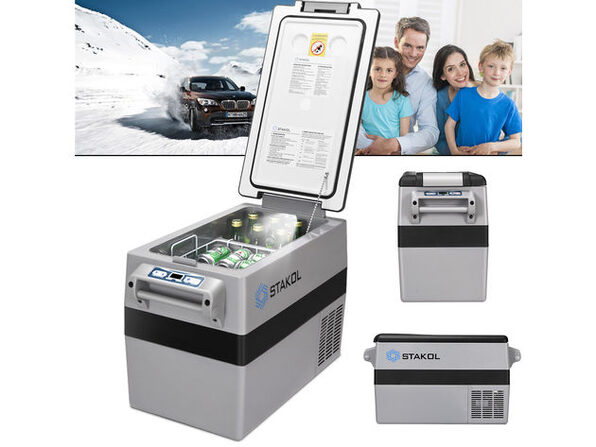 A cooler can only do so much. Ensure your food and drinks are the way you like them with this electric fridge-freezer combo that plugs into your 12V/24V vehicle outlet and comes with an adapter for home use. 31% off at $479.99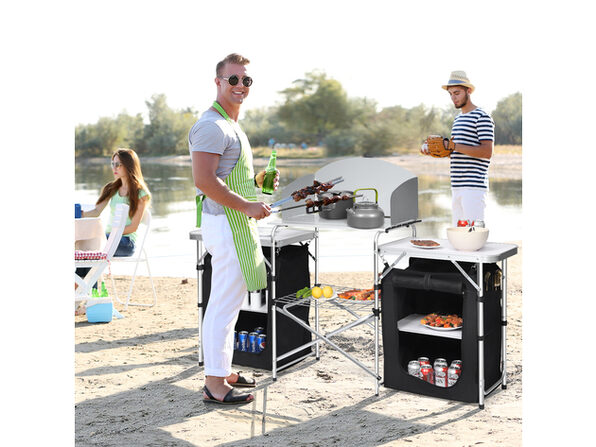 And when it comes to cooking that food, you'll want to recreate a "kitchen" as best you can. Bringing along some outdoor cookware helps, and you will 100% want a propane-burning stove to supplement any barbecue action. But the organization, storage, and prep space afforded to you by this portable grill table will quickly prove indispensable for any extended time spent camping with children. 18% off at $179.99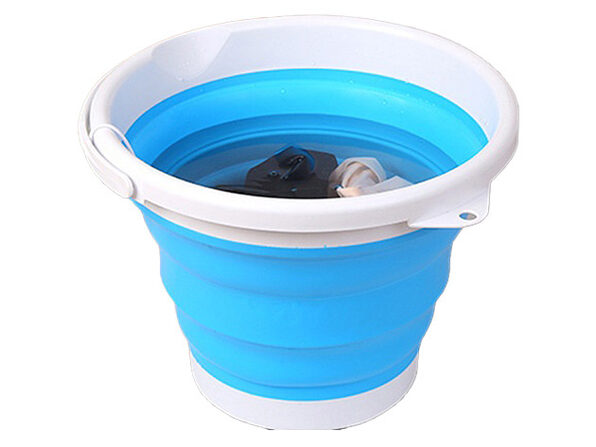 How many days are spending in the woods? Have you seen how dirty your kids get at home? Just pack this collapsible adjustable-speed washing machine and thank us later. 56% off at $64.95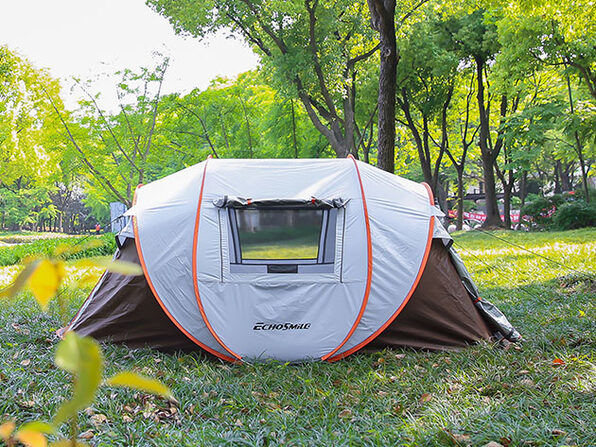 Obviously, no list of camping gear could be complete without a tent. So here we are. This one fits up to six people and offers an effortless pop-up design, spacious interior, excellent ventilation, and easy folding when it's time to go home. $10 off $189.99 (reg. $228) with code ECHOTENT10
Prices subject to change.