In a world where people place themselves on waiting lists for the latest and greatest smartphone and have home appliances that function based off voice commands, there's really no space for technophobia these days. In fact, you need to be pretty tech-savvy these days if you want to get ahead — whether it's for the job you have or the job you want — because technology is a huge part of how we communicate these days, shaping and framing our conversations and workflows.
But forget learning how to code — because the barriers to landing your dream job is actually a lot lower than you think. Remember Microsoft Excel? Of course you do: because this powerful software does a whole lot more than just create the spreadsheet you use to organize raw data — and it's been around since the 60s and 70s. Since then, this venerable app has undergone a myriad of transformations, but in essence, its capabilities and strengths are the same: Excel is essentially a universal language that's spoken in basically all business environments. That means that the people who are masters in its capabilities are able to set themselves apart from the rest of the pack, which is key to not just getting noticed and hired, but becoming an instrumental member of any team.
If that's not enough, here's seven more solid reasons to master Excel:
1. Excel is an excellent way for cross-functional teams to communicate.
Yeah, sure – the Finance and Marketing teams might work in two very different ways, but at the end of the day, they both need to chart numbers and work with each other to execute financially sound campaigns. Excel is an amazing tool for teams to understand the same data to create better, profitable business objectives.
2. Excel is a problem solving tool. 
Like we said, Excel does so much more than function solely as a spreadsheet and data organizer, whether you're sending out large volumes of automated emails or creating PowerPoint presentations automatically.
3. Excel helps save you time and be more productive. 
As you become more proficient with Excel, you'll learn invaluable automation that'll do more than just shave down the amount of time it takes you to complete a task — it'll revamp your entire workflow, eliminating manual work completely.
4. Excel is going to be around for a long, long time. 
Unlike other flash-in-the-pan apps and coding trends, Excel has been around for decades — and because there are massive organizations that strongly rely on it, it's pretty doubtful Excel is budging from its place in the business market. Most currency trading and the trillion dollar industry of Forex trading carries out their analysis in Excel.
5. Data analysis is in huge demand — and Excel is an invaluable tool for it. 
From crunching large and complex data sets to handling small data from CRMs, ERPs and databases, Excel can do it all. For people looking into project management roles, you can pull spreadsheets out of software like Clarity and develop reporting and create insights.
6. Excel can be used to translate concepts into tangible ideas. 
Words are subjective, but numbers are numbers – when you're pitching a new project, you can use Excel to show the finance, budgets and general reporting needed to get any boss behind your great idea.
7. Excel makes you marketable. 
Want your resume to actually stand out in a crowd? Then use the actual sophisticated Excel functions you know, not just "Excel": from PivotTables, VLOOKUP, macros, VBA, conditional formatting, charting and filtering, there's a whole host of skills you can show off to prospective employers.
You can get the training you need to become a pro with this eLearnExcel + eLearnOffice: Lifetime Subscription — it includes:
29 professional modules used by the world's leading companies
More than 60 hours of easy-to-follow lessons
Lifetime access to everything you could need, from templates to practice files, assessments to quizzes and more
With eight courses taught by Microsoft-certified experts, you'll learn everything from basic functions to hidden tricks, and sophisticated techniques to utilize Excel to its fullest. This is a "living" course bundle, meaning whenever the next version of Excel debuts, you'll find new updates in this training to keep you current on all of Excel's latest developments.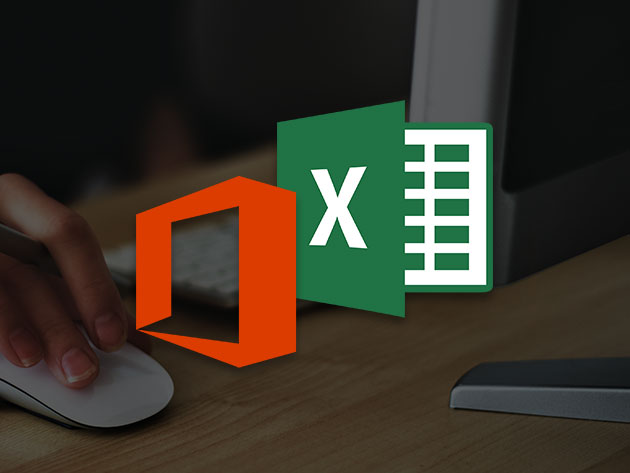 The bundle includes the following courses:
Discover How to Make Beautiful Charts in Excel
You'll learn to make any pitch the one that sells with this course, when you use visually compelling visuals to display the meaning behind the numbers, making comparisons and trends easier to see.
MSRP: $485

Pivot Tables Made Easy
Pivot tables are one of Excel's most powerful features, allowing you to extract the significance from a large, detailed data set — basically, it's a data analysis skill that'll earn you that pay raise you've always wanted.
MSRP: $485

Design Safe, Re-usable, Secure, Scalable Spreadsheets
Spreadsheets can certainly contain sensitive financial information — this course shows you how to secure that data, making you invaluable to any discussion about your company's fiscal performance.
MSRP: $485

Leverage Macros and VBA
Learn to use VBA or Visual Basic for Applications, which helps you automate all the repetitive Excel tasks and save you and your company endless hours. It's one of the most sophisticated applications of Excel, and would certainly earn you a nod from any boss.
MSRP: $485

15 Time Saving Excel Tips You'll Use Everyday
Get quick tips from the pros that you'll apply everyday, so you'll be the MVP from any team you're on.
MSRP: $485
Understand the Basics of Excel Step-by-Step
Whether you're a newbie or a pro, everyone could benefit from a foundations course every now and again.
MSRP: $485
Learn Essential Excel Formulas & Functions
Sometimes there's so many applications you can take with Excel, it helps to focus it down to the bare bones you need — that's exactly what this course does.
MSRP: $485
Learn to Analyzing Data in Excel
If you work with lists and tables, then you need a way to turn that data into information — it's what turns just raw numbers into actual insights.
MSRP: $485
At the end of the course, you'll earn a full certification in Excel 2013 and Excel 2010 versions upon completion — and if that'll help get you the job you've always wanted, or the promotion you know you deserve, then why wait?
For a limited time, you can get this $1,000 value training package, usually on sale for $69, for only $39.