When you sit down at your Mac to do some work, you're on the brink of making huge strides of real progress toward your current goal. That's the theory, anyway. All too often, though, that two hours you put aside turns into a session of email sorting, hunting down that file you've put somewhere obscure, and then remembering what it was you actually needed to do. Good job you're not procrastinating [/sarcasm].
So to help you out, we've put together a list of the Mac apps that keep us organized and focused on the job at hand…most of the time…
1. Alfred (Free, £17/$29 PowerPack for full features)
One huge advantage of working digitally is the ability to search. And as you may already know, OSX has its own search engine, named Spotlight — but it's not all that fast, and it's also fairly dumb*. So to really speed up your workflow, it's worth getting to know an intelligent Spotlight-replacement app. My personal favorite is Alfred, which learns the files and apps you use most regularly, while also allowing you to define words in the dictionary, search websites, run Automator workflows and send tweets, all directly from its pop-up search bar. You can set up any number of custom functions, as well.
Unconvinced? I was too, but you'd be amazed how much faster it is to navigate using only your keyboard.
*To give Apple its due, Spotlight in Yosemite is going to get a major upgrade.
2. NoteBook ($50, currently $19.99)
I'd say that making notes is a pretty important part of staying organized. For the quick noting of thoughts, it's worth installing Notational Velocity (Free), but for the same kind of day-to-day notes you'd write down on paper, NoteBook is a great option. Apart from the normal typed text, this app lets you use stickers, attachments, flags, sticky notes, shapes, diagrams and clipped content, so you should be able to capture whatever you had in mind. You also get an outliner tool and the ability to create to-do lists with due dates and priority tags, with everything syncable via Dropbox.
Sounds good? You should check out our deal on NoteBook 4 — it currently has 59% off.
3. Jumpcut (Free)
Copy and paste is a staple of every digital environment, but the one item limit on the default clipboard is a serious drag. One solution is Jumpcut, which lives in the menu bar, working in the background to keep track of your last ten copies (or however many you choose). It then makes them available in a drop-down — you just click on the item you'd like to paste. There are more feature-rich clipboard managers out there, but this is a refreshingly simple way of expanding your Mac's temporary memory.
4. Moom ($10)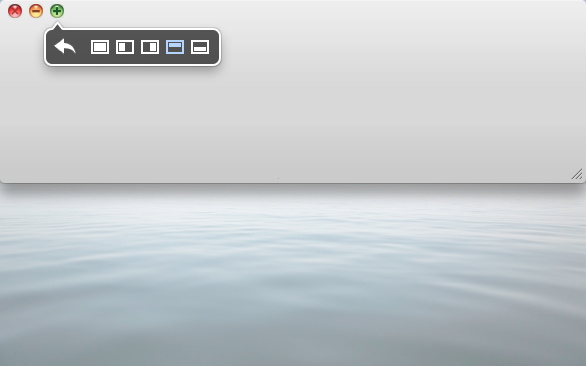 If you regularly have to work with multiple apps or documents open at the same time, another little time-sapper is having to mess about with all the windows. Again, there are numerous window resizers out there, but Moom is a particularly slick example. With the app running, you just hover over the green "+" expand button at the top of each window, and you get a range of one-click sizes and positions. Quick, stylish, effective.
5. RescueTime (Free, Premium features from $6/mo)
Tyme ($6.99)
Finally, one really good practice when trying to work smarter is to have some idea of where all the time went. RescueTime is the current pinnacle of time tracking, working in conjunction with the online service to log every app you open and website you visit, before serving up a seriously in-depth report card.
However, I also have a soft spot for a little app called Tyme. It requires you to start and stop the task timers yourself, but it looks beautiful, syncs via iCloud, and it's very affordable, too.
What productivity apps do you use? Comment below…
And also check out our awesome deals for productivity at StackSocial!